SMS Tool
The"SMS Tool" was created as a way for Qwest Account Managers to send account information, service updates, and marketing communications directly to customers in a short and personal manner to their smartphones.

Overview: The Qwest Account Management team was interested in improving their client communication and contracted Peak Systems to come up with creative solutions to achieve better customer satisfaction. I lead the project by investigating possible technical solutions, interviewing users (Account Managers), designing user interface comps, building html templates, and writing the functional specification. I also managed the development implementation and release of the tool and assisted in creation of the training material used by the Account teams.

Results: A streamlined notification tool was created for Qwest to send timely and personal text messages to their customers.

Role: IA, UX Design, Prototyping, Functional Specification Writing, Interviews & Research, HTML, Project Management

---
After interviewing with both the team (Account Managers) whom would use the tool and their management team, I researched technical solutions for SMS communication that would work with their existing infrastructure and began writing user stories for the account manager's interactions with customers.

I then created mockups in Balsamiq that provided a simple and effective way for users to create common communications easily with the ability to add personal info pertaining to their customer.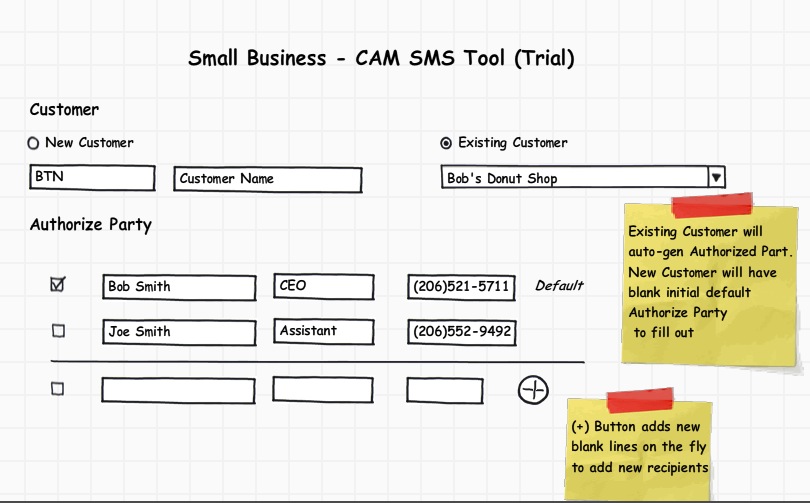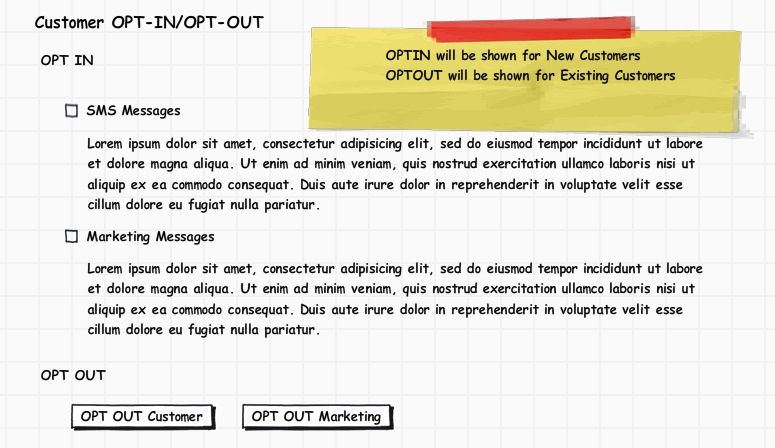 ---
As the tool was to be used solely on a corporate intranet, I mocked up the standard templates used at the time to incorporate the basic functionality of the tool and conform to existing design patterns.


I then took the templates designs and built out various options for message composition based on the available data at the time of sending. These were vanilla HTML available for re-use in the final implementation.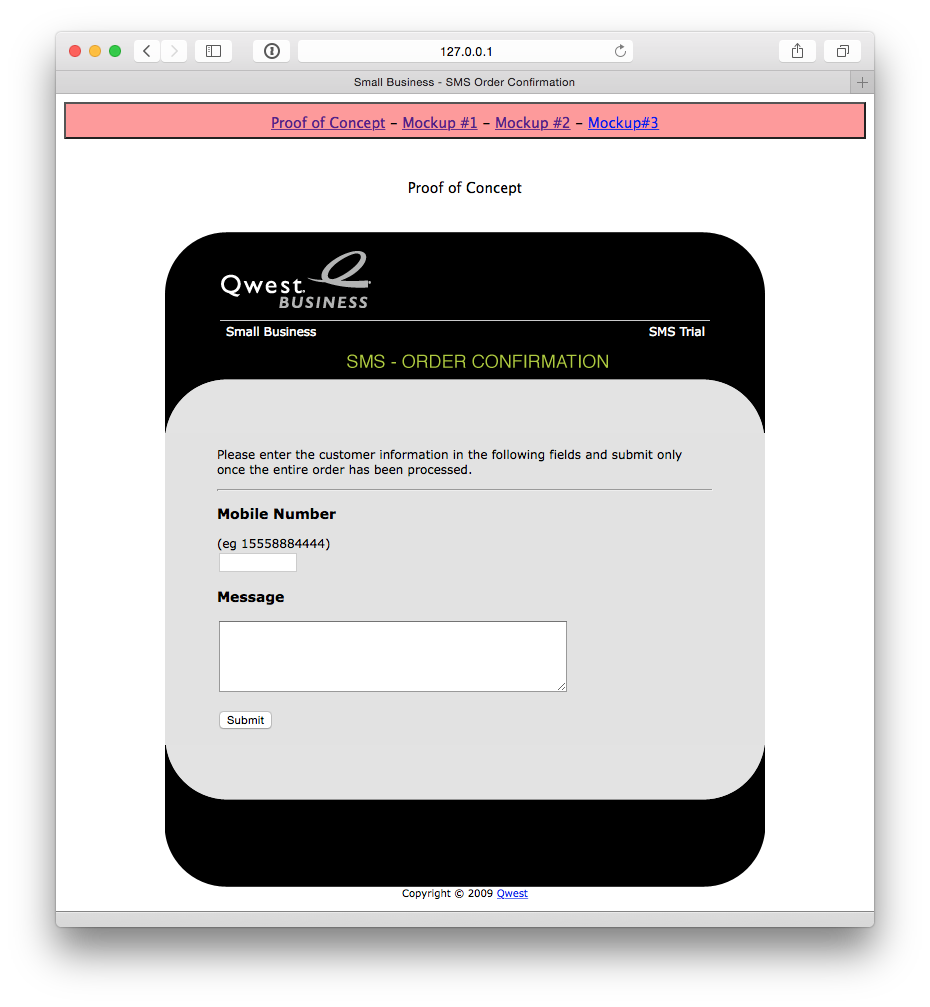 ---
Throughout the project lifecycle, I consulted with different business units to ensure the end product was in compliance with corporate messaging policies, had appropriate reporting functionality built-in, and was the most cost effective solution for the business.

The below images detail some of the compliance and tracking functionality added to the tool.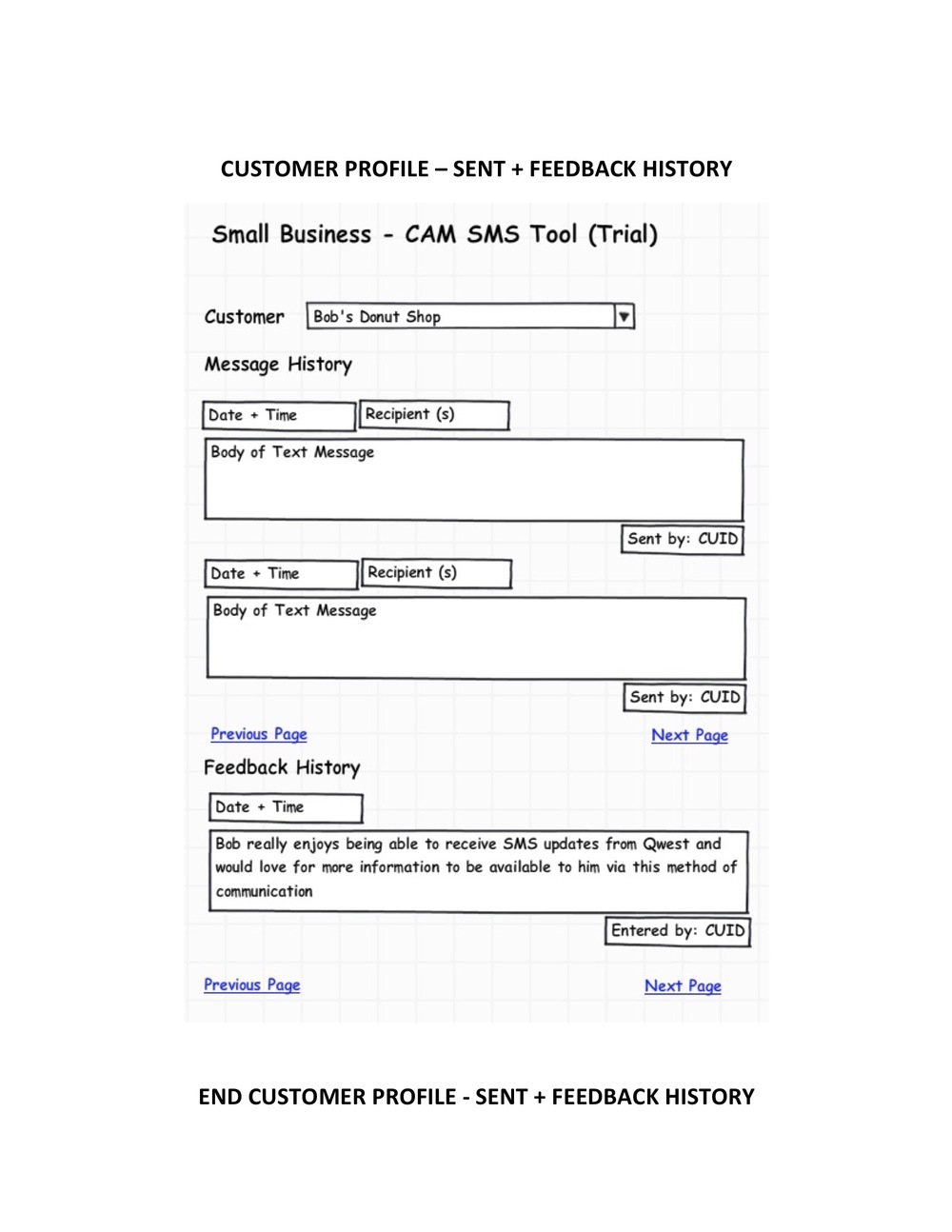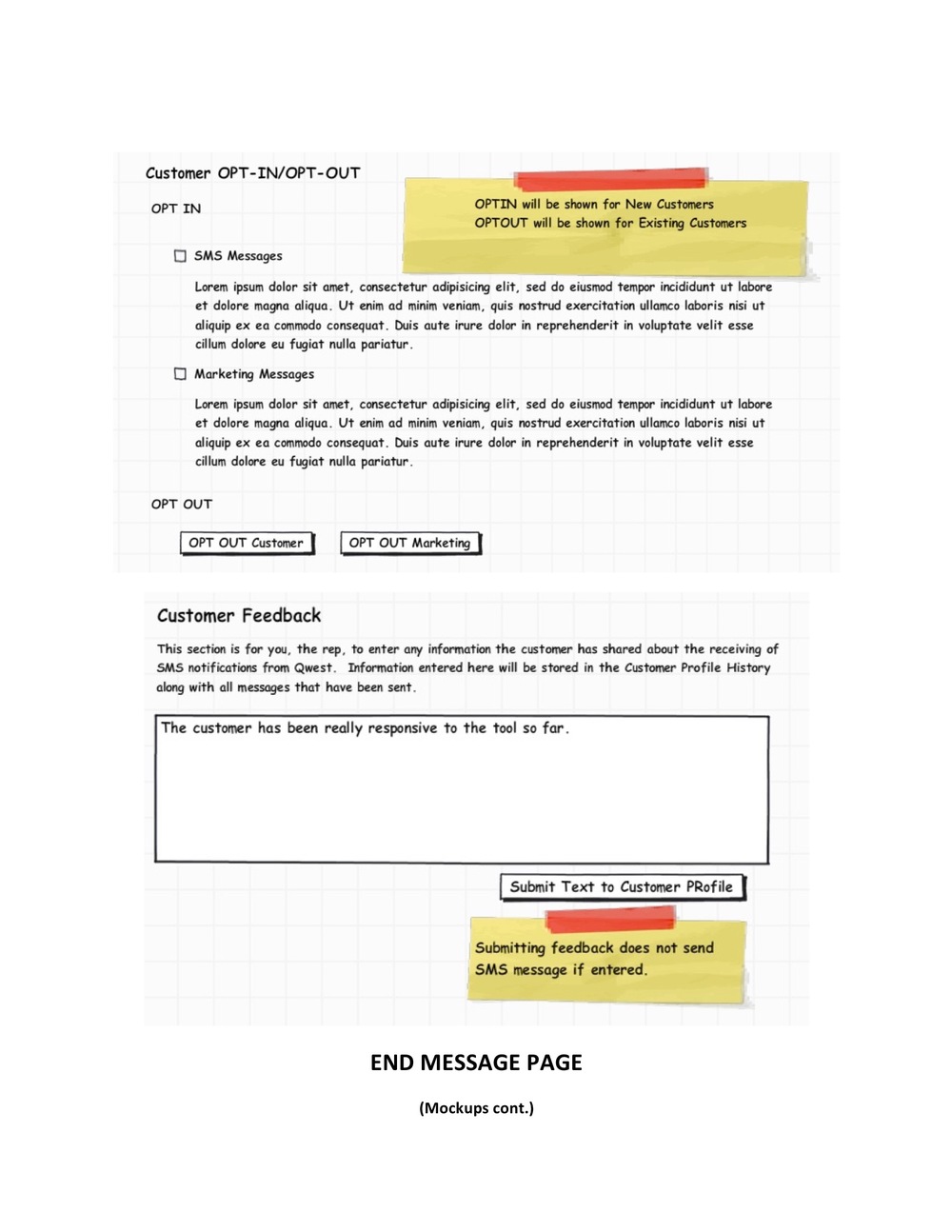 ---
At the end, an all encompassing text notification tool was created for our client that provided a way for the client to gauge the viability of this channel of communication with their customers.

As a bonus, we were able to repurpose the technology used internally for server monitoring and notifications.