Layover
Layover is a mobile photography application for iPhone and iPad that enables users to create artistic compositions by blending images and colors. Layover helps users combine photos quickly and easily in unique and creative ways by using Photoshop-like masking and layer-blending filters.

Overview: Multiple Exposures in photography is the art of compositing multiple scenes together to create something new. Digital Multiple Exposure photography had generally been accomplished with desktop software. With the explosion of mobile photography applications and our experience with image collaging/juxtaposition with Diptic, we wanted to provide a simple and robust way to layer multiple images for serious mobile photographers .

Results: The app launched in August 2012 as a paid "Universal" application in the iOS App Store. It has sustained itself since launch and has gone through three major releases including a visual design refresh.

Role: UX Design, Prototyping, Product Management

View on the App Store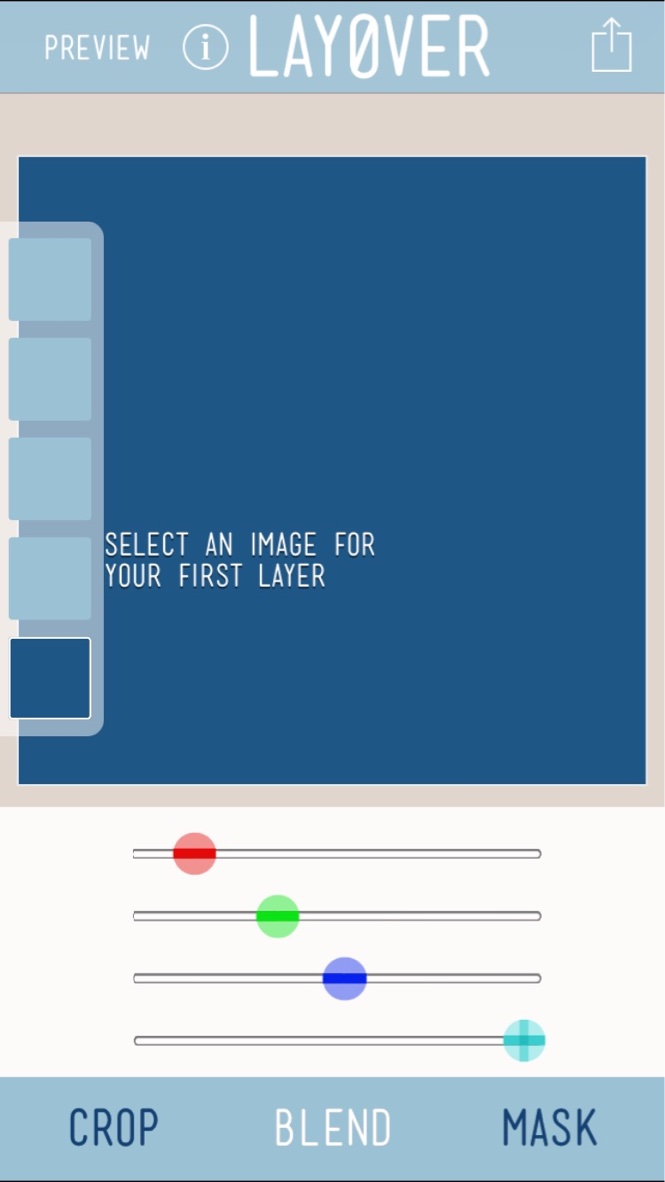 I led initial brainstorming sessions on what opportunities there were in mobile photography applications and what sort of creative imagery people were making with their mobile devices. We concluded that double exposure was a photographic technique that did was underserved in the mobile application environment and sought to develop a streamlined experience for serious mobile photographers whom wanted to layer and blend images together.

I drafted initial wireframes with annotations as part of the feature requirements documentation.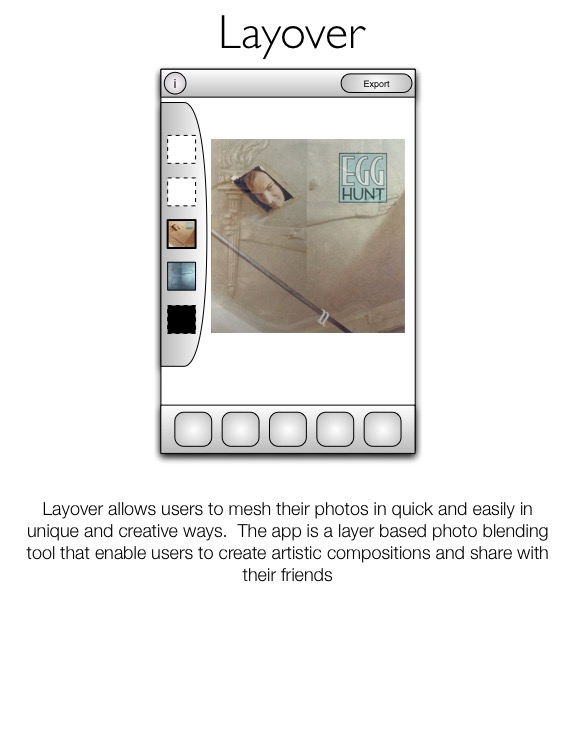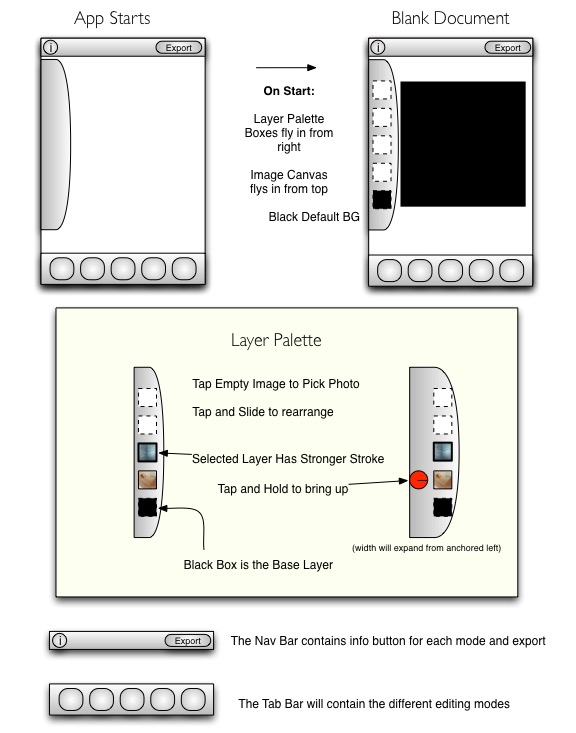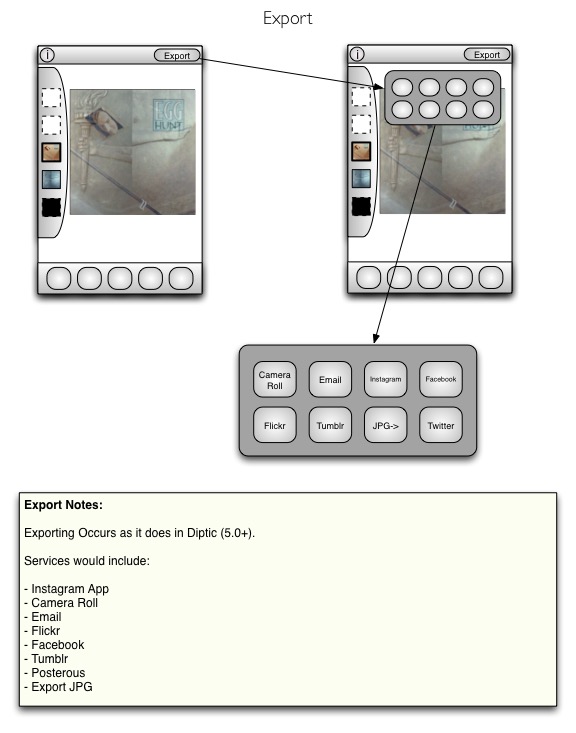 ---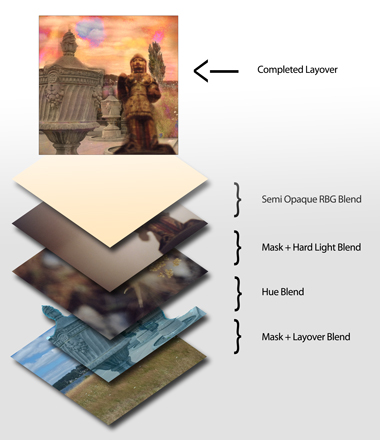 Once initial development kicked off, I worked with a visual designer to come up with the initial treatment, providing guidance on aesthetic and iconography.

The initial app launched with a heavily textured look and feel to emphasize the blending textured look of the photo compositions created with the application.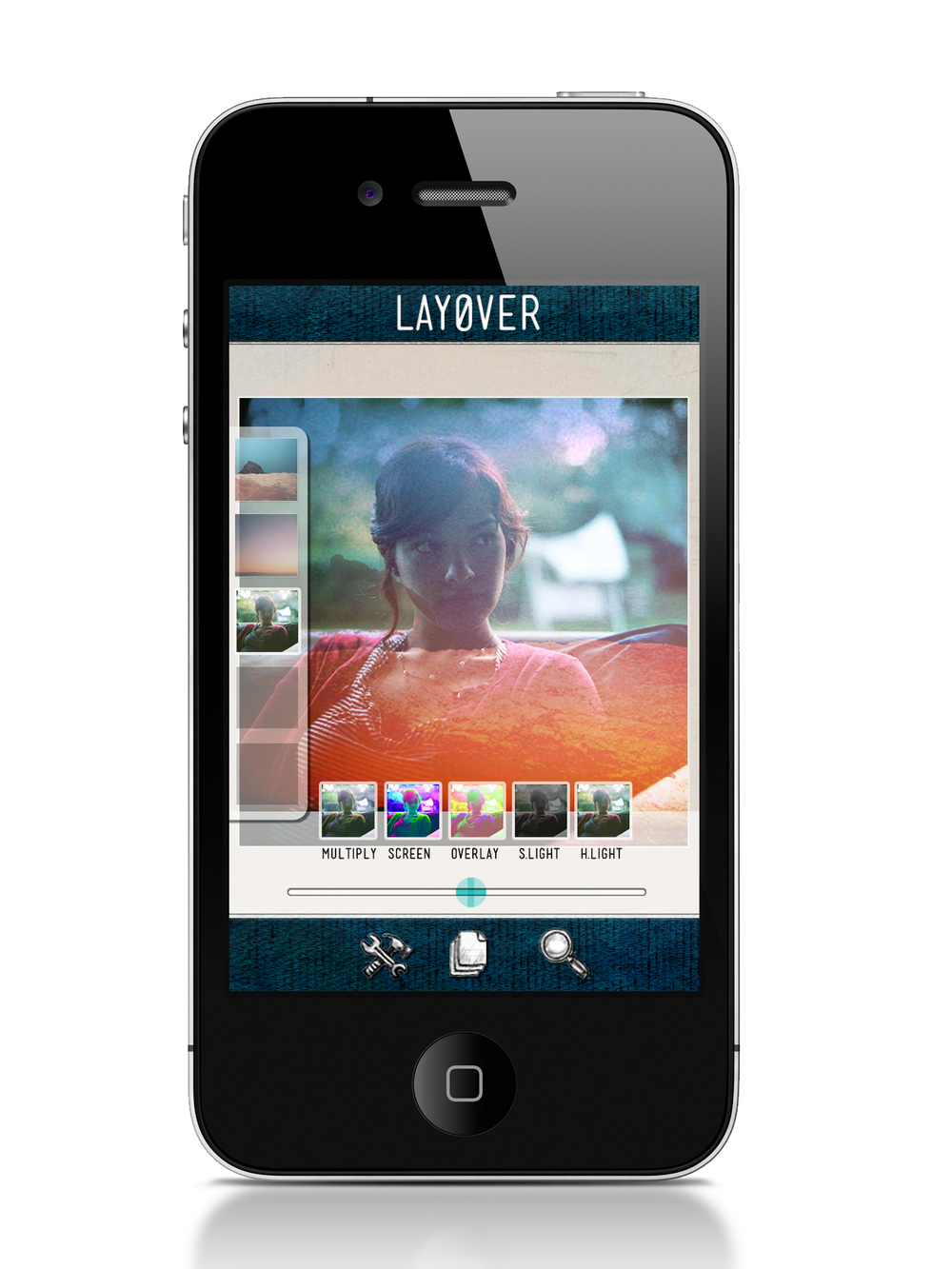 Subsequent releases were updated with a more modern treatment to be a better citizen on iOS 7 and also to take cues from iOS 7's design guidelines; emphasizing content over ornamentation.