Diptic for Mac
Design Refresh

2017

Originally launched in 2012, Diptic for Mac was built with Mac OS X 10.8 Mountain Lion in mind and borrowed concepts from the iOS version of the application built for iOS 5.

While the application received Apple's Mac App Store Best of 2012 award and has had a 5 star rating since, the visual appearance and user flow has lagged behind the OS environment and user expectations.

Building on a foundation of user feedback and iterative improvements to the iOS collaging workflow, I designed a refreshed UI and workflow for MacOS Sierra and user expections in 2017.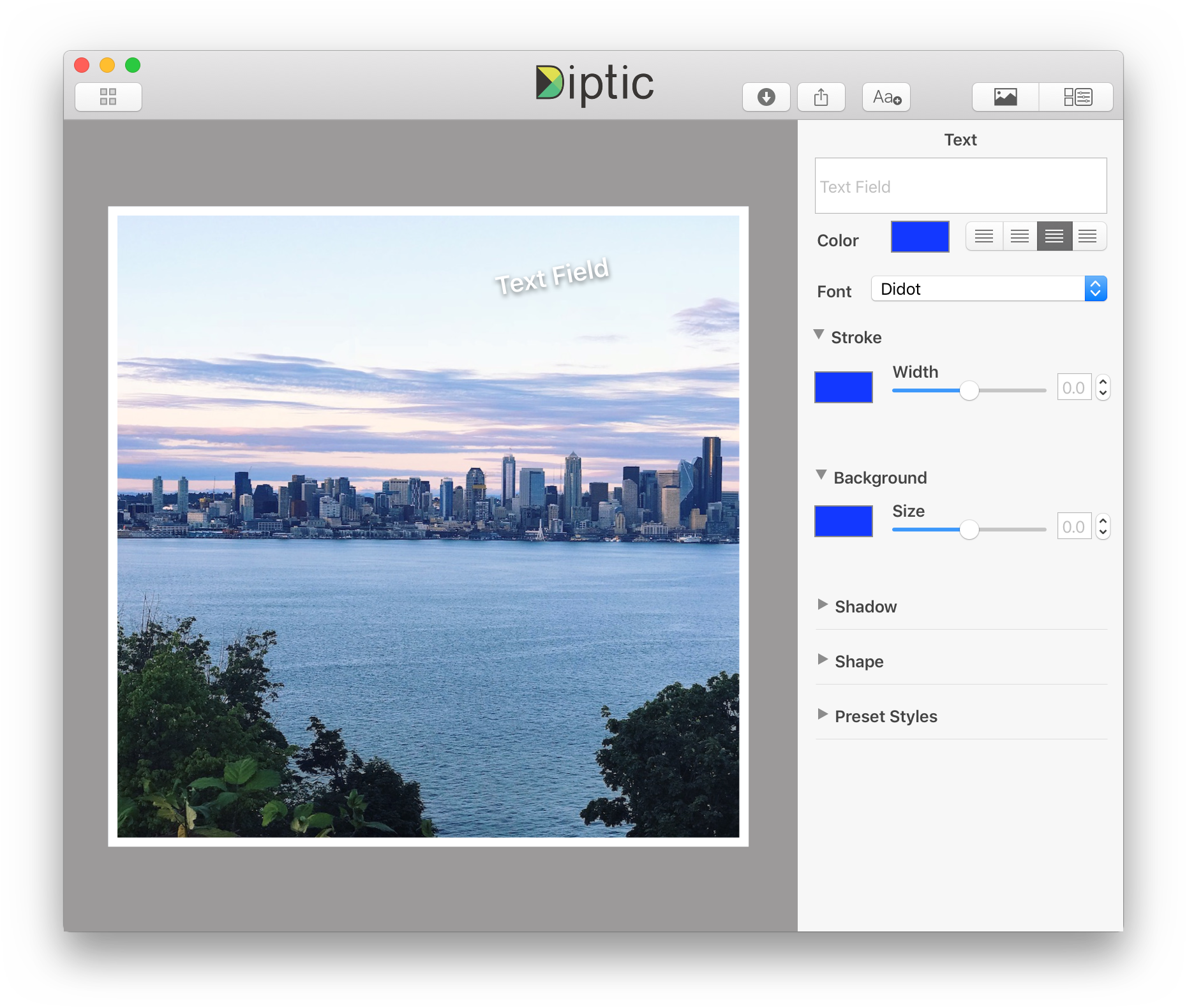 Key Features
Visual Refresh for MacOS
Information Architecture and UX Improvements
Improved "First Run" / New Document Experience

Progressive introduction of features/actions to the user

Provide ability to view collage in workspace without sidebars
Use MacOS Toolbar for top level navigation and features

Remove left-to-right / step-by-step navigation model


Decoupling text from top level hierarchy and separate out layout selection vs Photo and Collage settings
Remove Opacity sliders where they can be supported in the color picker
---

Visual History

2.0 Nov 2013



1.0 June 2012